The 12th East Asia Research Salon
January 2018 @ 18:00

-

19:30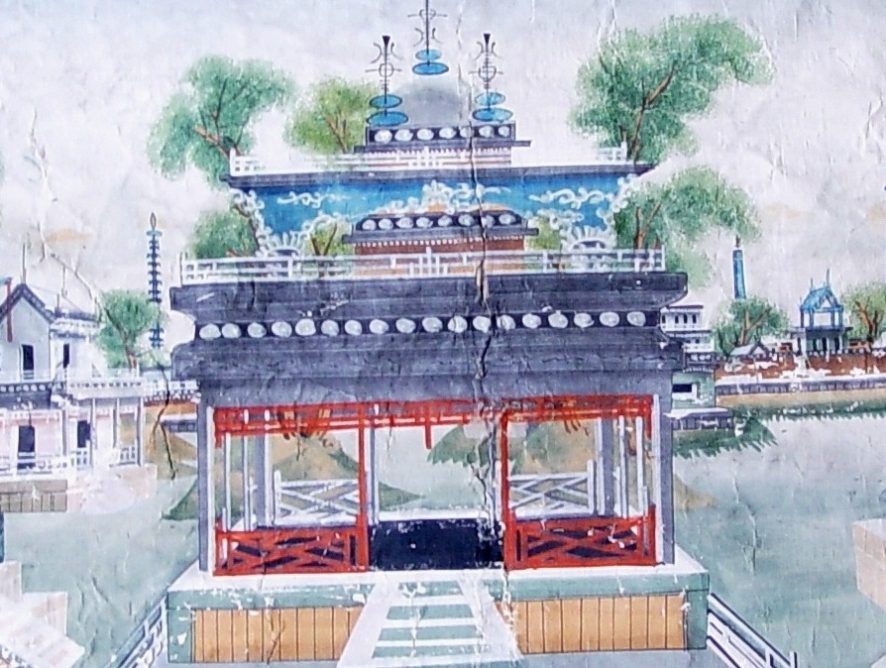 Theorizing the Current Global Order in the Era of Globalization, Regional Integration and the Resurgence of Nationalism:
Global China, Regional EU, and National US?
Xiao (Alvin) Yang, University of Kassel 
Tuesday, 16.01.2018, 18:00 (c.t.) – 20:00, KWZ 0.701

Commentators
Dr. Armin Müller, University of Göttingen
Prof. Dr. Sarah Eaton, University of Göttingen
Abstract:
Why has China become the defender of globalization whereas the US, who is supposed to be the defender of globalization, has turned towards more nationalist and inward-looking direction? Moreover, why is European Union, the model for regional integration, not only facing economic, financial and migration crises, but also the crisis of the resurgence of nationalist movements within its member states?  This dissertation aims to theorize the current global order after 2008 where there is an on-going contradictory and simultaneous process of globalization, regional integration and the resurgence of nationalism. It theorizes the relationships among China, the EU and the US in relation to their respective domestic conditions, with a particular focus on the bilateral Sino-American and Sino-EU relations.
Moreover, it goes beyond the European-Americano-centric international relations(IR) and global political economy (GPE) theories by bringing in non-Western IR/GPE theories. Particularly, it situates in the theoretical discourse and engages with the research programs of the emerging Chinese IR theories. It critically and systematically carries out literature review on both Western and Chinese IR/GPE theories and their respective critiques by selecting each work (e.g. journal article, book) based on a set of criteria, such as the relevance to the research questions, the level of intellectual and policy influence, and uniqueness of a theory.  How these competing theories conceptualize hegemony, the relationship between a hegemonic power and a rising power, the notions of international relations and global order are compared and contrasted and then synthesized in order to shed light upon the current global order. Furthermore, it systematically reveals the underlying epistemological, ontological, methodological and historical assumptions of these theories to illustrate how and why they interpret the same phenomena differently as well as to bridge these assumptions to make fruitful analyses.
To test these competing theories, a set of hypotheses are generated from their respective theoretical implications and predictions. Subsequently, these hypotheses are tested on different institutional dimensions by critically examining the foreign policy of China, EU, and the US, as well as applying set theory to analyze their respective bilateral and multilateral trade arrangements and security configurations. They are further substantiated by macro indices, such as flows and trends of trade, investment, capital, and currency.  Furthermore, China's Belt and Road initiative (B&R), formerly named as One Belt One Road (OBOR), is chosen to be the main case study. Finally, this dissertation aims to construct and develop a holistic theoretical and conceptual framework that encompasses politico-economic and socio-cultural dimensions to theorize the current global order.
About the presenter:
Xiao (Alvin) Yang is currently a PhD Candidate in Political Science at the University of Kassel in Germany.  His dissertation aims to theorize the current global order by focusing on international relations among and within East Asia, Europe and North America where there are on-going tensions among globalization, regional integration and the resurgence of nationalism. He holds a master degree in Chinese European Economics and Business from the Berlin School of Economics and Law and a master degree in International Business from the Southwestern University of Finance and Economics in China. He also holds a Bachelor of Fine Arts in Music with honours at York University in Canada. Furthermore, he studied political science, business management and anthropology at Stockholm University, explored sociology at University of Toronto, studied German at Heidelberg Universität, Humboldt Universität and München Universität, as well as French at Université Jean Monnet in France, Western University at Trois-Pistoles and Laval Université in Quebec.
If you want to learn more about Alvin Yang's PhD project, you can contact us for an extended abstract of his work.
cemeas@uni-goettingen.de