"Contemporary Theater Arts" Seminar Series No. 13
October 2022 @ 14:00

-

15:30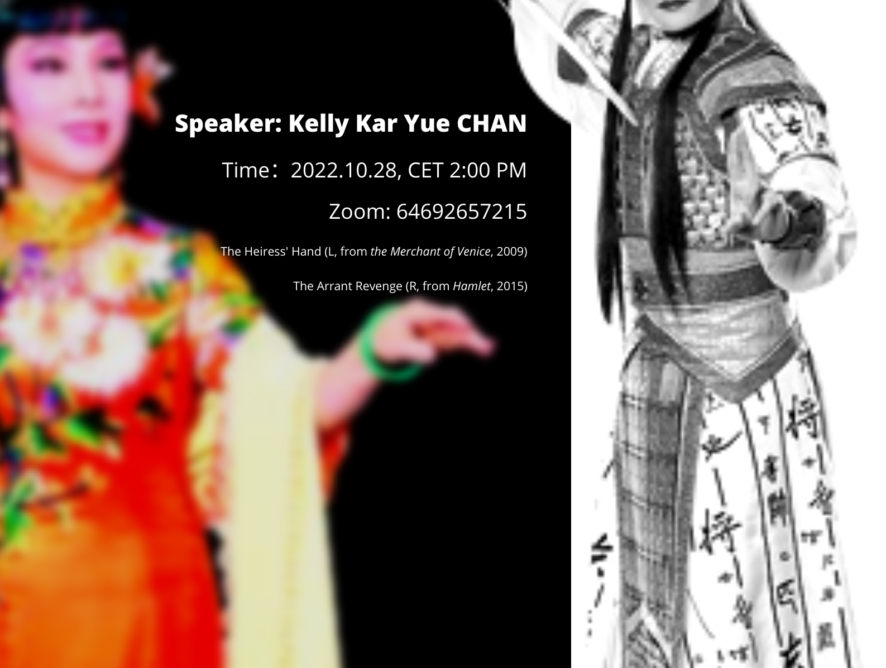 Cantonese Opera in a Shakespearean Garb: An East-West Adaption Framework
Ying Ming Theater group
Assoc. Prof. Dr. Kelly Kar Yue Chan (

陈家愉博士)
Date: October 28, 2022, 02pm – 03:30pm (Beijing Time 8pm – 09.30pm)
Online:
Join the event via ZOOM
Or by scanning the QR code: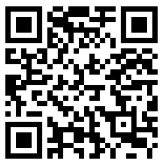 Drama and performances are meticulously knitted with poetic and lyrical representations; poetry in turn conforms well to the dialogue-lyric-laden framework of plays and operas. Specifically in the case of Cantonese opera, it is inspiring to scrutinize the intimate relationship amongst the specific poetic structure, rhetorical features and their cultural implications manifested in performable genres during the process of translation and adaptation.
Over the last few decades, some attempts of adapting Shakespearean plays into Cantonese opera performances were witnessed. Well-known Shakespearean plays like Macbeth, Hamlet and Midsummer Night's Dream have been reformatted and restored into localized Cantonese opera titles (starting from 1996, and in 2012 and 2015/2018 respectively), resulting from a breakaway of territorial and literary restrictions, and a merging of Eastern and Western essentials to supplement the original taste of these performances. For Chinese performance goers who are also familiar with English literary masterpieces, this creation subsequently serves as a brand-new knowledge transfer. In spite of some criticisms received for such adaptations for being "something in-between", it is still worthy of sensible discussions about the value of their existence.
Short Bio:
Kelly Kar Yue CHAN completed her undergraduate degree and her master's degree both in the discipline of Translation and Interpretation at the City University of Hong Kong. She then finished her PhD in Classical Chinese Literature at the University of Edinburgh, Scotland, UK. She is currently an Associate Professor in language and translation at Hong Kong Metropolitan University, teaching undergraduate and postgraduate courses on culture and translation, and literary translation. Her research interests include literary translation, translation of women's poetry in pre-modern China, and translation of Cantonese opera.
陈家愉博士,获得香港城市大学翻译和口译学本科和硕士学位。毕业于英国苏格兰爱丁堡大学,获得中国古典文学博士学位。现任香港都会大学人文学院语言与翻译学副教授,教授文化与翻译、文学翻译等本科和研究生课程。她的研究兴趣包括文学翻译、前现代中国女性诗歌翻译和粤剧翻译。
.

Producer 出品
Sponsors 赞助