First Drama Workshop of the Yingming Theater
July 2020 @ 8:00

-

August 2020 @ 17:00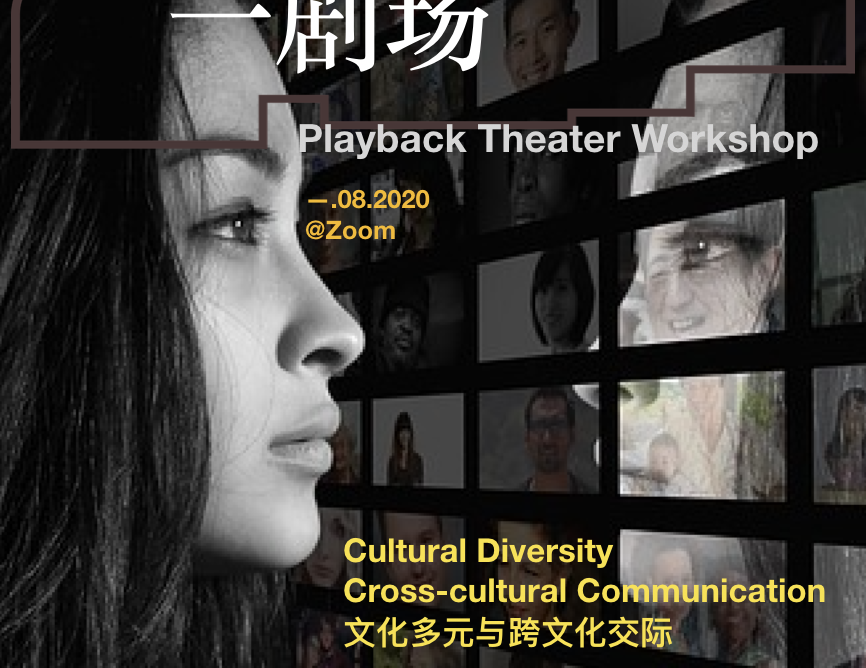 The Yingming theater is going to have its first Drama Workshop in August.
Focus: Cross-cultural Communication
Format: Playback Theater
Language: English/Chinese/German
Platform: Zoom Meeting Room (TBA)
Date: TBA
Who can participate in this workshop?
If you are curious about the theatrical forms of playback, such as "Fluid sculptures", "Pairs", "Chorus", "Free form", "Snap shot" and "Collage", if you want to communicate with friends of diverse cultural, linguistic, ethnic or religious backgrounds and share your life stories, and if you want to personally participate in the performances on the spot, then don't hesitate to join us! This event can definitely provide you with a new perspective and a unique experience.
We always believe that everyone's story has its own value and is worthy of being heard and respected. Therefore, we aim to understand the cultural diversity, to find ways to communicate effectively and to build a mutual understanding as well as the consensus.
Organizers:
Dr. Yumin Ao(Researcher at the Center for the Modern East Asian Studies)
Zhao Zhao(MA candidate at the Department of German Philology)
Registration:
yingming.theater@gmail.com
For more information on the workshop click here.