Online Drama Reading: 加缪《卡里古拉》Albert Camus, Caligula
November 2020 @ 14:00

-

17:00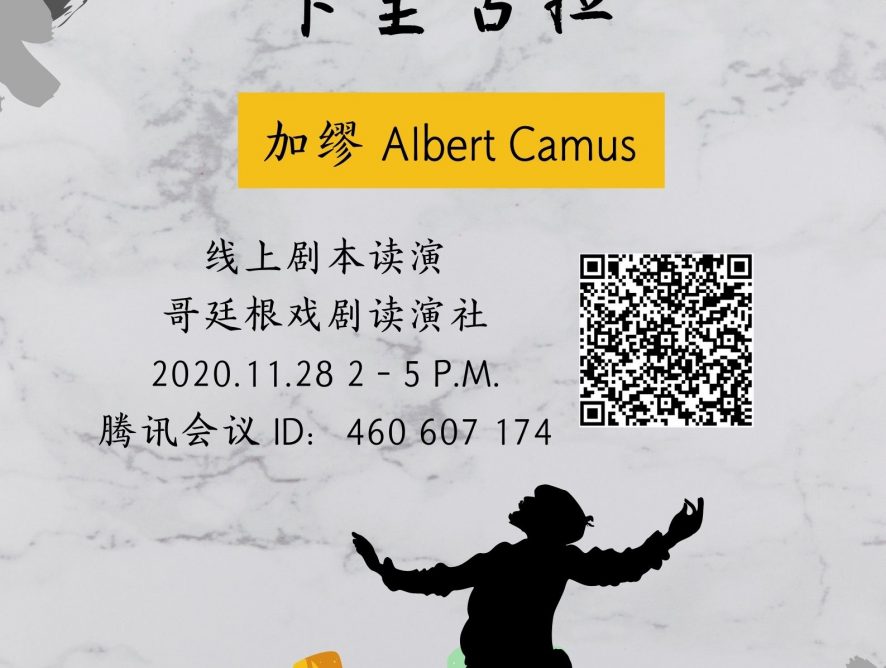 加缪《卡里古拉》Albert Camus, Caligula
Time: 14: 00 – 17: 00 28. November 2020
Place: Online (VooV Meeting ID:460 607 174)
Email: yingming.theater@gmail.com
Manner: Participants will read dramas and do some role-play exercises together via video or voice calls. Being an auditor is also welcome.
Synopsis: Who assassinated Roman Emperor Caligula, a famed historical figure for his cruelty and seemingly insane behavior? Find the answer by reading this play of psychological and philosophical debates.
If you would like to know more about Caligula's story, please join us to read the Evolution together.
For more information about the Chinese Theater in Goettingen, please click here.