Online Drama Reading: 潘惠森《在天台上冥想的蜘蛛》Weisum Poon, Spider in Meditation
August 2020 @ 14:00

-

17:00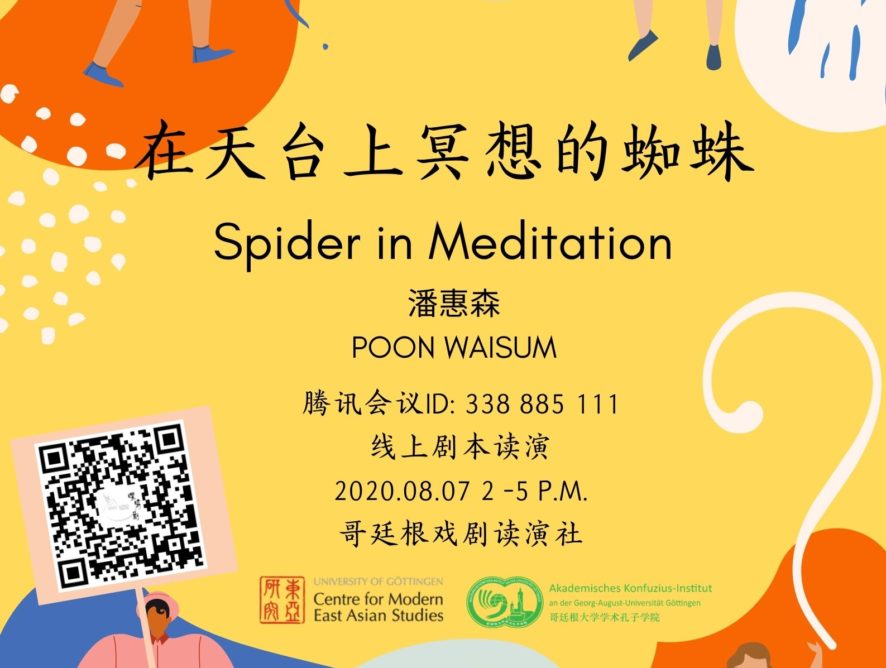 潘惠森《在天台上冥想的蜘蛛》Weisum Poon, Spider in Meditation
Time: 14: 00 – 17: 00  07. August 2020
Place: Online (VooV Meeting ID:338 885 111)
Email: yingming.theater@gmail.com
Manner: Participants will read dramas and do some role-play exercises together via video or voice calls. Being an auditor is also welcome.
In this crowded city, Hong Kong, buildings are nestled against each other, well illuminated day and night. The rooftops of abundant high buildings and skyscrapers are connected into a wasteland when seen from above the city. There are four paupers without fixed residences on this wasteland. They gaze at the sky and overlook the world above the city landscapes while pursuing the highest-positioned goal in life with the lowest standard of material conditions.
They fly from one rooftop to another and do their best to return the world's desires, which leaves them only spiders meditating on the rooftop. If you want to have the experience of spiders contemplating on the rooftop, please do not hesitate to join us.
For more information about the Chinese Theater in Goettingen, please click here.