Online Drama Reading: 约翰·洛根《红色》John Logan, Red
October 2020 @ 14:00

-

17:00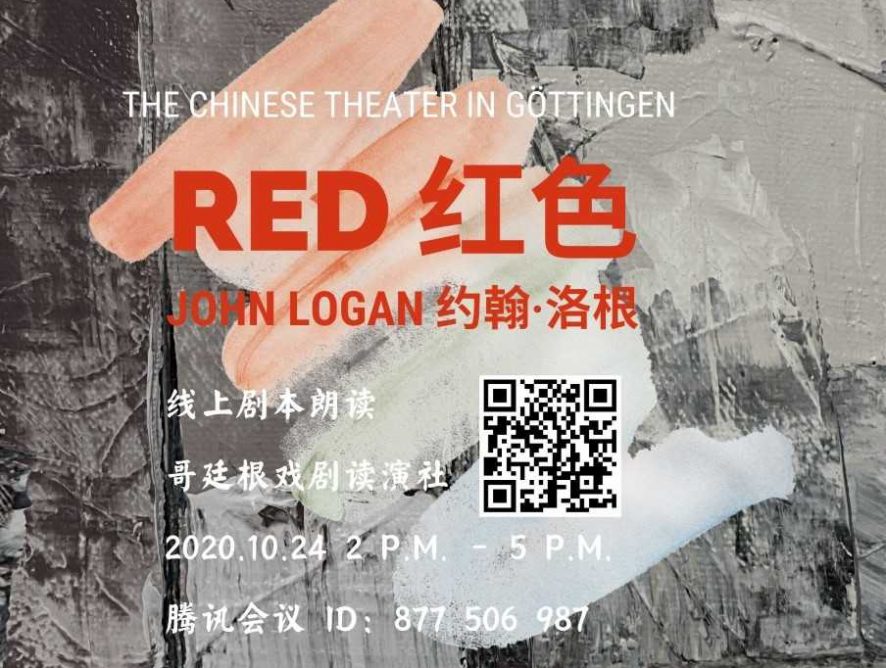 约翰·洛根《红色》John Logan, Red
Time: 14: 00 – 17: 00 24. October 2020
Place: Online (VooV Meeting ID:877 506 987)
Email: yingming.theater@gmail.com
Manner: Participants will read dramas and do some role-play exercises together via video or voice calls. Being an auditor is also welcome.
"There is only one thing I fear in life, my friend… One day the black will swallow the red," mentioned by Rothko. In his eyes, what does "black" mean in this play? For his young assistant, Ken, what about his ideas towards "red?" Besides, which is your option between black and red based on culture and aesthetics?
If you would like to know more about Rothko and Ken's discussions, let's read John Logan's Red together.
For more information about the Chinese Theater in Goettingen, please click here.