Online Lecture: The Chinese Communist Party's International Networks
January 2021 @ 13:00

-

14:00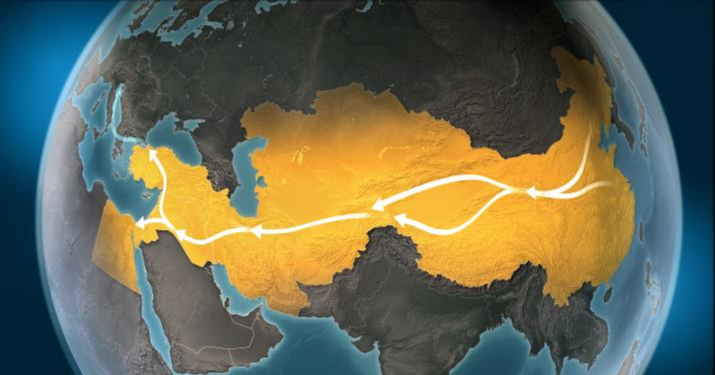 The Chinese Communist Party's International Networks
Julia Bader (University of Amsterdam)
This lecture is part of our new lecture series China's Economic Rise – Political Transformations in Asia and Beyond
Thursday, January 14, 2021, 1:00-2:00pm CET
ZOOM Link: https://uni-goettingen.zoom.us/j/98494002315
Abstract: Under President Xi Jinping China has become a more assertive force of transformation. It is more openly promoting its vision of global order and more aggressively trying to popularize the Chinese political model. Instruments outside of traditional state-to-state diplomacy play a key role in this endeavor. The lecture focuses on the role of the International Department of the Communist Party of China (CCP-ID). Building on an intense travel diplomacy, the CCP-ID maintains a widely stretched network to political elites across the globe. The CCP-ID's engagement is not new; but since Xi Jinping took office, it has bolstered its efforts to reach out to other parties. Yet, little is known about the CCP-ID's role in China's foreign relations: Who are the CCP-ID's partners? And what are the CCP-ID's networking efforts about?
The lecture tries to find answers to these questions. It provides insights into the patterns of the CCP-ID's external relations since the early 2000s and discusses the underlying motives. Party relations not only serve as an additional channel to advance China's foreign policy interests. Since President Xi has come to power, party relations also emerged as a key instrument to promote China's vision for reforming the global order. Moreover, China increasingly uses the party channel as a vehicle of authoritarian learning by sharing experiences of its economic modernization and authoritarian one-party regime. The CCP-ID may well be an instrument of global political transformation.
Julia Bader
Julia Bader is Assistant Professor for International Relations in the Department of Political Science at the University of Amsterdam. She joined the Department of Political Science and the Amsterdam Institute for Social Science Research in July 2012. Before joining UvA, Julia Bader worked as a research fellow at the German Development Institute / Deutsches Institut für Entwicklungspolitik (DIE) in Bonn (Germany) for five years. Julia Bader holds a MA in Politics and Management from Konstanz University and a PhD in Political Science from Heidelberg University.
This lecture series is co-organized and co-sponsored by Göttingen's Centre for Modern East Asian Studies as well the Kiel Institute China Initiative.
Picture: iStock.com/Maxiphoto