Labour and Migration in Guangzhou: Reading Group with Prof. Nellie Chu, Duke Kunshan University
13. Apr 2023 @ 13:00

-

15:00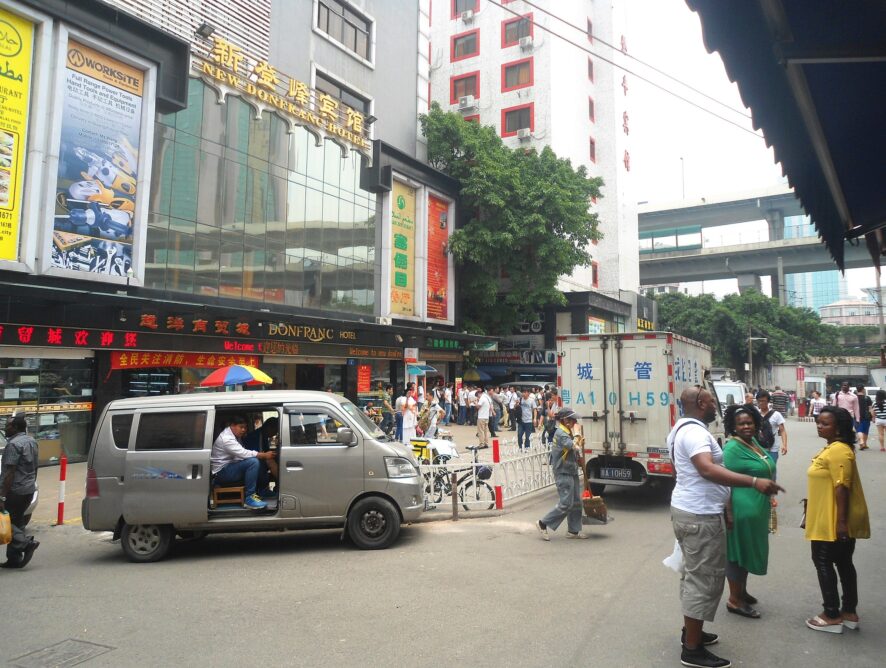 Dear students, dear colleagues, we warmly invite you to join our upcoming reading group with Prof. Nellie Chu on April 13, 2023: Labour and Migration in Guangzhou.
Date: April 13, 2023
Time: 1pm – 3pm
Place: CeMEAS Meeting Room, KWZ 0.701
The reading group is an exclusive opportunity to delve into migration and labour research in South China.
Reading and discussing research together will give you new ideas, perspectives and information and will greatly enrich your knowledge!
We will focus on two papers:
Castillo, Roberto. 2016. "'Homing' Guangzhou: Emplacement, belonging and precarity among Africans in China." International Journal of Cultural Studies, Vol. 19(3): 287–306.
Chu, Nellie. 2019. "Jiagongchang Household Workshops as Marginal Hubs of Women's Subcontracted Labour in Guangzhou." Modern Asian Studies 53, 3: 800-821.
We invite up to ten advanced BA students, MA and PhD students to participate and we kindly ask you to read the two papers in advance and prepare questions for discussion!
Please register by email to Ms. Lu Cai (assist@cemeas.uni-goettingen.de).
Nellie Chu is Assistant Professor of Cultural Anthropology at Duke Kunshan University in Kunshan, China. She has published in positions: east Asia critique, Modern Asian Studies, Culture, Theory, and Critique, and Journal of Modern Craft. Her work can also be found in Made in China Journal, Youth Circulations, and University of Nottingham China Policy Institute blog.
Image:
The southern end of Baohan Straight Street (facing south), the heart of the African area, Dengfeng Subdistrict, Yuexiu District, Guangzhou, Guangdong, China
Anna Rodesiak: https://commons.wikimedia.org/wiki/User:Anna_Frodesiak
CC0 1.0 Universal (CC0 1.0) Public Domain Dedication