Xiconomics, Dual Circulation Strategy and Western Business
5. Jun 2023 @ 17:15

-

18:45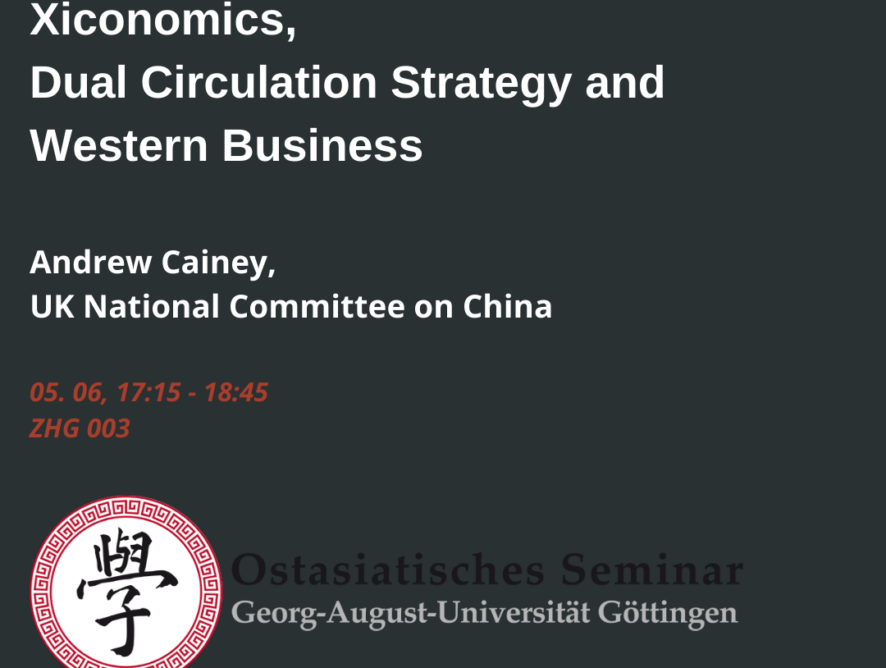 5. June, 17:15 – 18:45
ZHG 003
Abstract:
In Xi Jinping's China, national security, ideology and the political priorities of the Communist Party now play a much larger role in shaping China's economic and business environment. The context is more politicized, more uncertain. China's state media call this 'Xiconomics'. Xi's Dual Circulation Strategy marks out clear dividing lines between China's domestic economy and the rest of the world. It sets out how China seeks to manage the interactions between the two. And it does so just as Western countries focus too on decoupling, 'friendshoring' and technology competition. In order to succeed, Western business needs to understand these new dynamics. Simply declaring them 'too political' no longer works.  As a result, companies are reconsidering and revising their China strategy – driven by changes both in China and at home.  How far can 'ambidexterity' in operations go? What are companies doing to maintain connectivity and build resilience and agility?  And what comes next from geopolitics – is this all just getting started?
Speaker:
Having first visited China in 1981, Andrew Cainey has lived and worked for most of the past twenty-five years in China, Korea and Singapore advising businesses and governments. He now lives in London and works on the impact of geopolitics on business, with a particular focus on China and is the co-author of Xiconomics: What China's Dual Circulation Strategy Means for Global Business.
Mr Cainey is a senior associate fellow at the Royal United Services Institute, the world's oldest security and defense think tank, and a founding director of the UK National Committee on China. He was previously China managing partner for Booz & Company; the head of the Rt Hon Tony Blair's Asian government advisory practice; the head of Boston Consulting Group's Asian financial institutions practice; and a project leader in BCG Germany.  Andrew has also had roles with Chatham House and think tanks in Hong Kong and Shanghai. He has a First Class MA (Hons) in Economics from the University of Cambridge and an MBA with Distinction from Harvard Business School; he speaks Chinese and German.