Film screening: Under the Dome 穹顶之下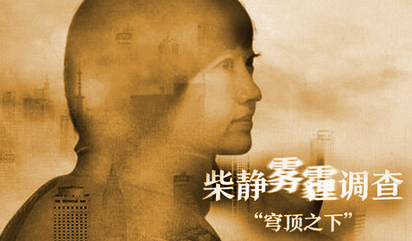 Film screening:
Under the Dome:Air pollution in China
柴静雾霾调查:穹顶之下 同呼吸 共命运
Lecturer: Katja Pessl (University of Göttingen)
Tuesday, 28.05.2019, 6pm (c.t.) – 8 pm, VG 3.104, Göttingen
Introduction:
Under the Dome  is a 2015 self-financed, Chinese documentary film by Chai Jing, a former China Central Television journalist, concerning air pollution in China.
Chai Jing started making the documentary when her as yet unborn daughter developed a tumour in the womb, which had to be removed very soon after her birth. Chai blames air pollution for the tumour. The film, which combines footage of a lecture with interviews and factory visits, has been compared with Al Gore's An Inconvenient Truth in both its style and likely impact. The film openly criticises state-owned energy companies, steel producers and coal factories, as well as showing the inability of the Ministry of Environmental Protection to act against the big polluters.
《穹顶之下》是由媒体人柴静于2015年2月底推出关于中国空气污染的一部调查片,由柴静作为主讲人对现状进行介绍,并插入采访拍摄的片段,呼吁人们关注中国的空气污染问题。
主讲人柴静从2013年冬季,中国大陆东北以及华北地区的大面积雾霾说起,讨论中国大陆的空气污染、相关治理以及存在的行政不作为情况。亦提及了洛杉矶(曾经发生的光化学烟雾事件)和伦敦(曾发生伦敦烟雾事件)及两地现状。人民网版本将影片分作八节,介绍雾霾定义、危害及成因和我们怎么办、提出了公民能做的七点环保措施。
Source: https://en.wikipedia.org/wiki/Under_the_Dome_(film)
Hosted by the Centre for Modern East Asian Studies (CeMEAS) in cooperation with the Academic Confucius Institute (ACI) and the Old Botanical Garden at the University of Göttingen.
Image: public poster, https://zh.wikipedia.org/wiki/穹顶之下_(纪录片)