Global China Conversations #4 "Innovation Made in China" – How effective is Beijing's innovation policy?
November 2021 @ 11:00

-

12:00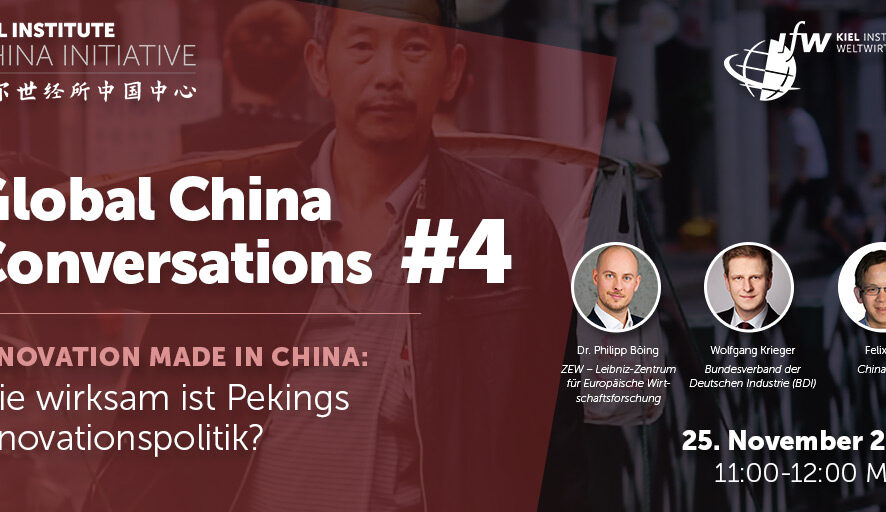 "Innovation Made in China" – How effective is Beijing's innovation policy?
Speaker
Dr. Philipp Böing, ZEW – Leibniz Centre for European Economic Research
Wolfgang Krieger, Federation of German Industries (BDI e.V.)
Time: 25.11.2021, 11.00 – 12:00
Please register here.
Topic
With its 14th Five-Year Plan, the Chinese government is focusing on a more innovation-based economy, aiming at becoming the world leader in science and technology by 2050. The Chinese state plays a central role in this endeavor. It drafts development plans for key industries, predefines technology paths, provides targeted subsidies, and coordinates scientific and economic players. Nevertheless, the outcome of government innovation policy sometimes remains open: Subsidy abuse has been widespread in the past and stands in the way of efficient use of government subsidies. Subsidies were often misused to cross-subsidize non-R&D-related investments, which can lower production costs and distort competition in international markets. Does the 14th Five-Year Plan succeed in further improving the conception and implementation of China's innovation policy? Can productivity increase and economic growth be expected because of "Innovation Made in China"? And what impact will this have on German companies?
In the fourth Global China Conversation, Wolfgang Krieger from the Federation of German Industries will give us an insight into the underlying conditions of Chinese Innovation and industry subsidies, before Philipp Böing from the ZEW – Leibniz Centre for European Economic Research will take a closer look at Chinese R&D subsidies.
Program
The event consists of different impulse lectures followed by a discussion. Participants have the opportunity of direct exchange with the speakers in digital break-out rooms.
Global China Conversation #4 will take place in German.
Dr. Philipp Böing 
Dr. Philipp Böing is a Senior Researcher at ZEW – Leibniz Centre for European Economic Research in Mannheim. His research interests include policy evaluation, patent indicators, productivity and import competition. With an empirical focus on China and its rise in the global economy, he has in-depth expertise on Chinese data and institutions. Dr. Böing has regularly provided policy advice, including to the World Bank, the OECD, and the German Expert Commission on Research and Innovation (EFI). He worked for two years as a Visiting Professor at Peking University and is also a Research Affiliate at IZA – Institute of Labor Economics in Bonn and Fellow of Tsinghua University in Beijing.
---
Wolfgang Krieger
Wolfgang Krieger is Deputy Chief Representative of the Federation of German Industries (BDI e.V.) in China. He majored in East Asian Studies and Economics at the University of Cologne. His work focuses on the regulatory environment in China, as well as the economic relations between the EU and China.
---
Moderation
Felix Lee
Felix Lee is economics editor of taz, responsible for trade and global economy. Between 2012 and 2019, he was China correspondent for taz, Zeit Online, Die Presse, Luxemburger Wort and the Funke Group.
Wissenschaftliche Partner





Medienpartner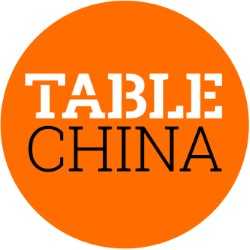 China.Table Professional Briefing ist das Leitmedium für Entscheider in Politik, Wirtschaft, Wissenschaft und Gesellschaft. Werktäglich News und Analysen über politische und technologische Entwicklungen in China und die Beziehungen zu Europa.
Jetzt unverbindlich für 30 Tage testen: deutsche Version kostenlos testen – englische Version kostenlos testen