Language Contact in Eurasia Lectures in 2023
16. Nov 2023

-

14. Dec 2023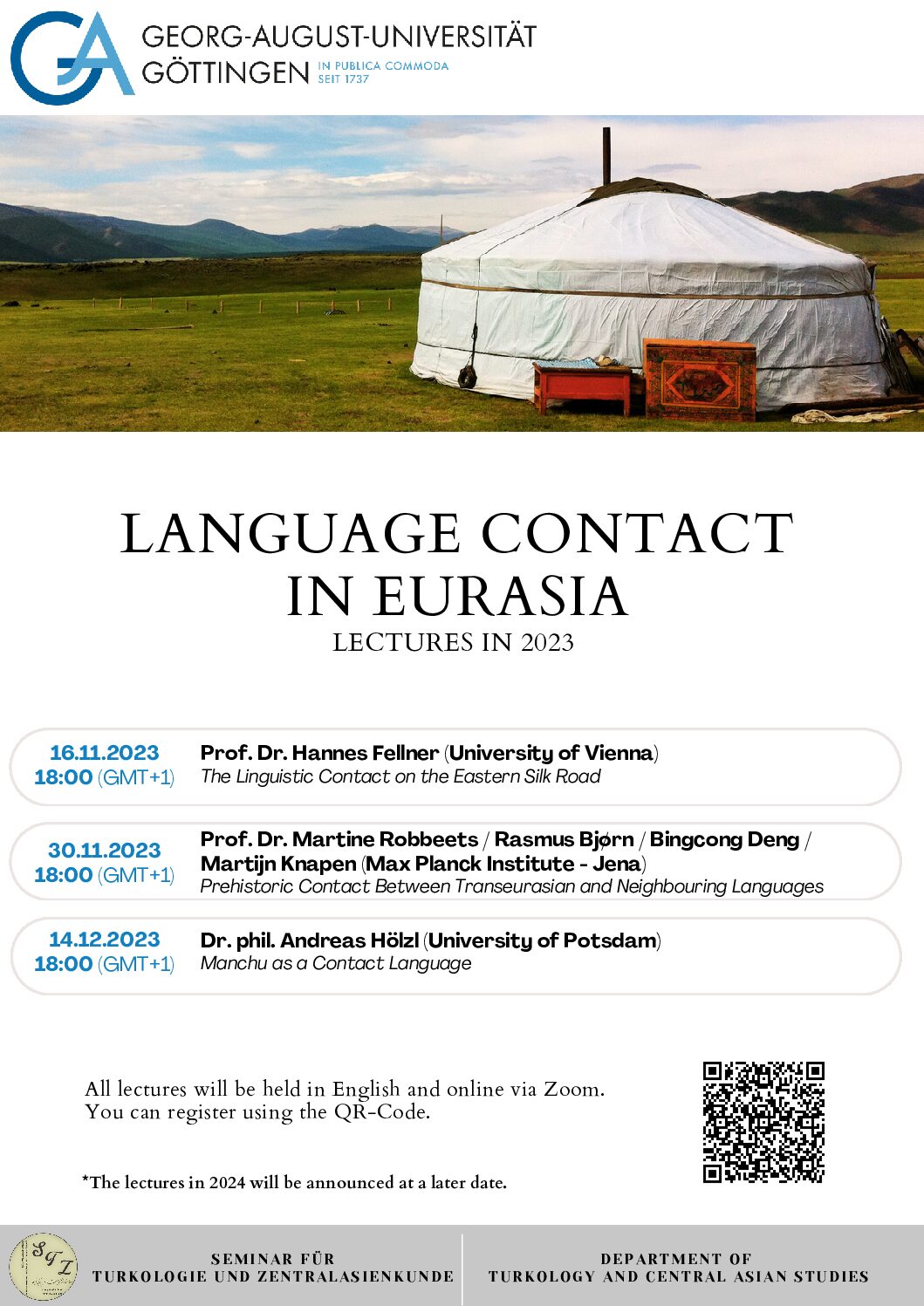 The Department of Turkology and Central Asian Studies will host a lecture series titled "Language Contact in Eurasia" during the autumn semester of 2023-2024. This series will feature eight lectures by leading scholars on prehistoric and historical contact between various languages or language families spoken in Eurasia and adjacent regions. 
The programme for the lectures scheduled for 2023 is as followed. The lectures in 2024 will be announced separately at a later date. 
16.11.2023, 18:00 (GMT+1)
Prof. Dr. Hannes Fellner (University of Vienna)
The Linguistic Contact on the Eastern Silk Road
30.11.2023, 18:00 (GMT+1)
Prof. Dr. Martine Robbeets / Rasmus Bjørn / Bingcong Deng / Martijn Knapen (Max Planck Institute – Jena)
Prehistoric Contact Between Transeurasian and Neighbouring Languages
14.12.2023, 18:00 (GMT+1)
Dr. phil. Andreas Hölzl (University of Potsdam)
Manchu as a Contact Language
Participation is free and open to the public. All interested are invited.
Registration is required.
Language Contact in Eurasia – University of Göttingen – Programme 2023