Lecture: Citizenship & Bureaucracy in China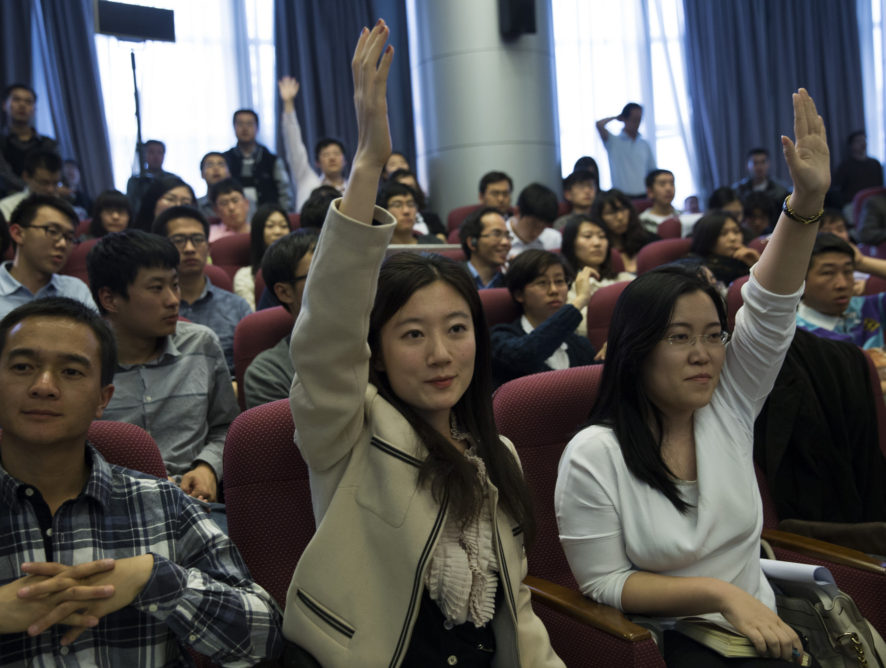 Articulating Authoritatian Citizenship in China
Diana Fu (University of Toronto)
Evaluating the Bureaucracy in China and the US
Greg Distelhorst (MIT) 

Wednesday, May 16, 17:00-19:30, Waldweg -1.201
Short Bio:
Diana Fu:
Diana Fu is an assistant professor of Asian Politics. Her research examines the relationship between popular contention, state power, and civil society in contemporary China. Her book, "Mobilizing Without the Masses," (2018, Cambridge Studies in Contentious Politics Series and Columbia University's Studies of the Weatherhead East Asia Institute), examines state control and civil society contention in China. Articles that are part of this broader project have appeared in Governance (2017), Comparative Political Studies (2017), and The China Journal (2018), among others.
(Information from University of Toronto)
Greg Distelhorst:
Greg Distelhorst is the Mitsubishi Career Development Professor and an Assistant Professor in Global Economics and Management at the MIT Sloan School of Management.
His research explores the social impact of multinational business, focusing on how multinationals engage with labor-intensive manufacturers in the developing world. He examines initiatives to regulate labor standards in the supply chains of firms like Nike and HP. This research sits at the intersection of multinational management, industrial relations, and political economy.
Distelhorst also studies Chinese politics and public policy, focusing on China's institutions of government responsiveness and accountability. He examines how citizens exploit these institutions and what prompts unelected officials to respond to citizen demands.
His research has been published in Management Science, Regulation & Governance, Comparative Political Studies, and the Quarterly Journal of Political Science.
(Information from MIT)
Click here for a draft paper to the topic by Greg Distelhorst.
Design & Poster: CeMEAS
Image:International Monetary Fund, _MG_9418 , CC BY-SA 2.0.,https://flic.kr/p/mnhFcy