Online Drama Reading: 杜国威《我和春天有个约会》Kwok-Wai Raymond TO I Have a Date with Spring
February 2021 @ 13:00

-

16:00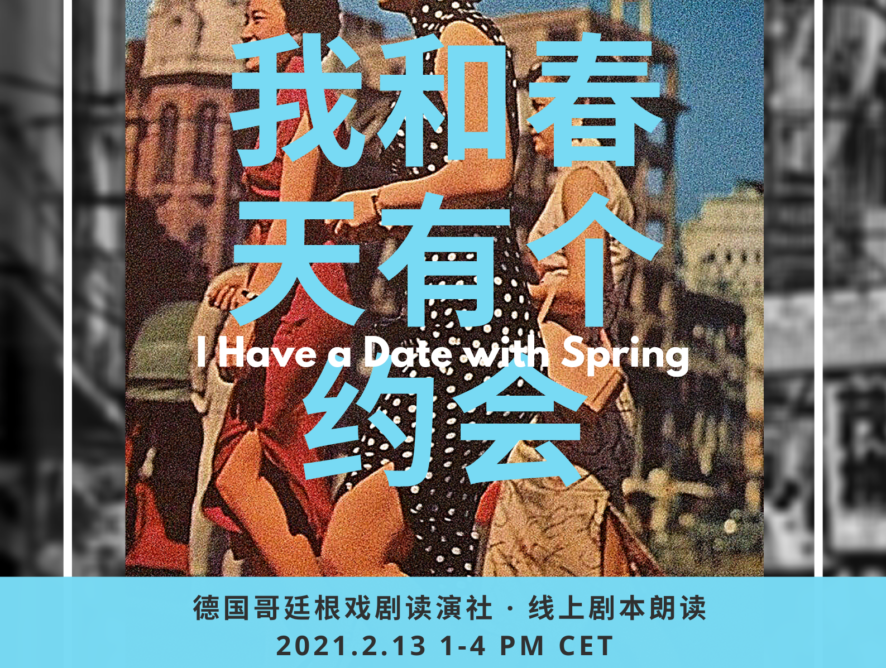 杜国威《我和春天有个约会》Kwok-Wai Raymond TO I Have a Date with Spring
Time: 13:00 – 16:00 13 Feb 2021 (CET)
Place: Online (Zoom ID: 971 8032 8732)
Email: yingming.theater@gmail.com
Manner: Participants will read dramas and do some role-play exercises together via video or voice calls. Being an auditor is also welcome.
When a retired singsong girl came back to the stage after twenty years, what kind of stories would she recall for her debut and her colleagues? How did the four different singsong girls' life change over time? If you are interested in the story of four Hong Kong singsong girls in the second half of the 20th century, please do not hesitate to join us to read I Have a Date with Spring.
For more information about the Chinese Theater in Goettingen, please click here.