Yingming Theater #4: Shakespeare in Contemporary Performance: Beyond the Western Canon
October 2021 @ 14:00

-

15:30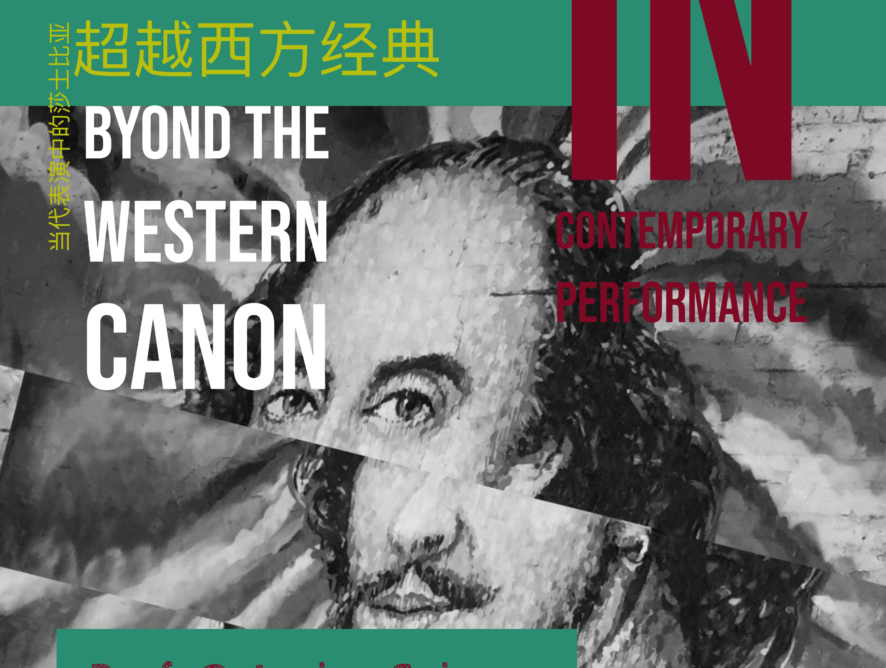 Shakespeare in Contemporary Performance: Beyond the Western Canon
Time: Wed. Oct. 13, 2021. 14:00-15:30 CET
Venue: https://uni-goettingen.zoom.u/j/93759369247?pwd=UHg3QmV0RmdtRGZKSStqOE5tYjRWQT09
Zoom Meeting ID: 937 5936 9247
Language: English
Live Streaming: Invited Speakers: Prof. Dr. Octavian Saiu
Poster: Yumin Ao
---
Abstract 
From the early sixties to the present, one thesis seems to have reigned over Shakespeare's international reception. At least insofar as his theatre is concerned. More poignantly than any other critical or scholarly notion, Jan Kott's sense of "Shakespeare, our contemporary" has captured the spirit of what it means to read Hamlet, King Lear or Macbeth in modern and postmodern times. However, after the publication of his seminal book, Kott would revisit his assertions and state that some of Shakespeare's plays, characters, lines are more contemporary than the rest. What accounts for their special resonance? What makes them truly contemporary? Moreover, how is that "contemporariness" defined in geographic terms?
Focusing on a few key Shakespearean texts, and discussing some major Asian performances based on them, this presentation will explore the above questions from a non-Western perspective. It will demonstrate that the works of the late Yukio Ninagawa, as well as those of Wu Hsing-Kuo or Tang Shu Wing offer invaluable insights into Shakespeare's contemporary relevance. Beyond the Western canon, above any form of "glocalization", their performances affirm universal values within a powerful Eastern paradigm.
Bio
Professor Octavian Saiu is a scholar and professional theatre critic. He holds a PhD in Theatre Studies from National University of Theatre and Film (NUTF) in Romania, with a thesis about theatrical space, and another PhD in Comparative Literature from the University of Otago in New Zealand, with a thesis about Samuel Beckett and Eugène Ionesco. He completed his Post-Doc in Modern Literature at the University of Otago, and has been awarded his Habilitation in Theatre and Performing Arts. He teaches in the Postgraduate Programme of NUTF, the Doctoral School of Sibiu University and the Centre of Excellence in Visual Studies of the University of Bucharest. He was Visiting Fellow at the University of London, School of Advanced Study, and is Visiting Professor at universities in Tokyo, Hong Kong, Beijing and Lisbon. He has offered master classes at other universities in Europe, Africa, Asia, and the Middle East, as well as the Grotowski Institute.
He has been actively involved, as Conference Chair and Invited Speaker, in several major theatre and academic events around the world, including the Theatre Olympics, Wuzhen Theatre Festival, as well as Edinburgh International Festival, where he was Chair of the Samuel Beckett Conference in 2013. Since 2004 he has been Chair of the Conferences of Sibiu International Theatre Festival.
He has published academic articles in several international journals, as well as twelve books on theatre. He received the Critics' Award in 2010 and the Award of the Union of Theatre Artists (UNITER) in 2013. In 2020, on the National Day of Culture, the President of Romania awarded him the Order of Cultural Merit.
---
Organizer/主办:
Acknowledgement/鸣谢:
哥廷根大学现代东亚研究中心
哥廷根大学学术孔子学院